PURPOSELY LOST ECO-LUXURY GETAWAYS
ESCAPE IT ALL WITH THE COMFORTS OF HOME
Waking up in your treehouse or hobbit home, the first thing you feel is peace. No traffic, no sirens, no planes flying overhead. Only birdsong—the cry of a loon, the piping of a chickadee. You see only leaves, like green glass, filtering the early morning light through the windows. Outside, a doe and her fawn pick their way down to the pond. They do not hurry, for there is nothing here to frighten them.
In the kitchen, coffee is brewing. Your tablet is charging on the windowsill. You could check your email or social media, but you don't want the world to intrude for some reason. Out on the deck, a warm mug cradled in your hands, you and your partner plan your morning. Perhaps you'll paddle the kayak across Littlefield Pond while the mist still lies thick on its smooth surface. Or take a fishing pole down to your private dock to catch brook trout for breakfast. Or maybe just soak in the hot tub and listen to the forest awaken.
In the afternoon, you sit by the woodstove, engrossed in that book you've always meant to read. Your companions are playing a board game at the table, but mostly laughing and talking—about everything and nothing. You look up from your book and smile. For a moment, you think about your life back home and ask yourself, "Why do we own so much stuff? What would our lives be like if we lived more like this, with fewer—but lovelier—things?"
Questions like this inspired three families—the Avallones from Colorado, the Parekhs from California, and the Valcourts from nearby Portland—to create Purposely Lost. More than a vacation experience, Purposely Lost explores what sustainable travel—and living in general—might look like. It offers guests an opportunity to live for a few days with a smaller carbon footprint without sacrificing beauty or comfort.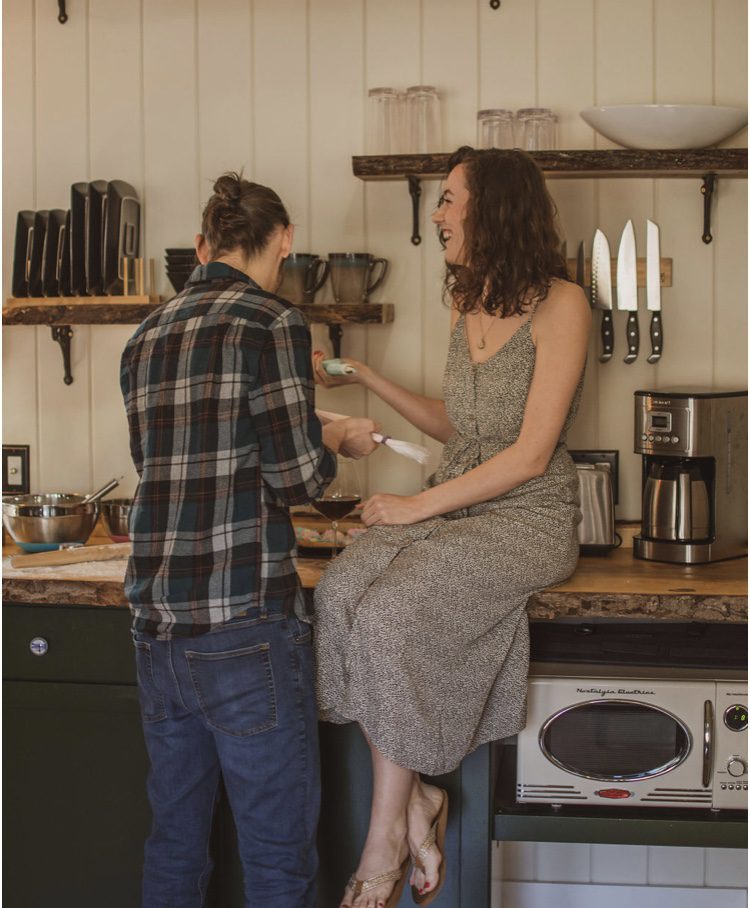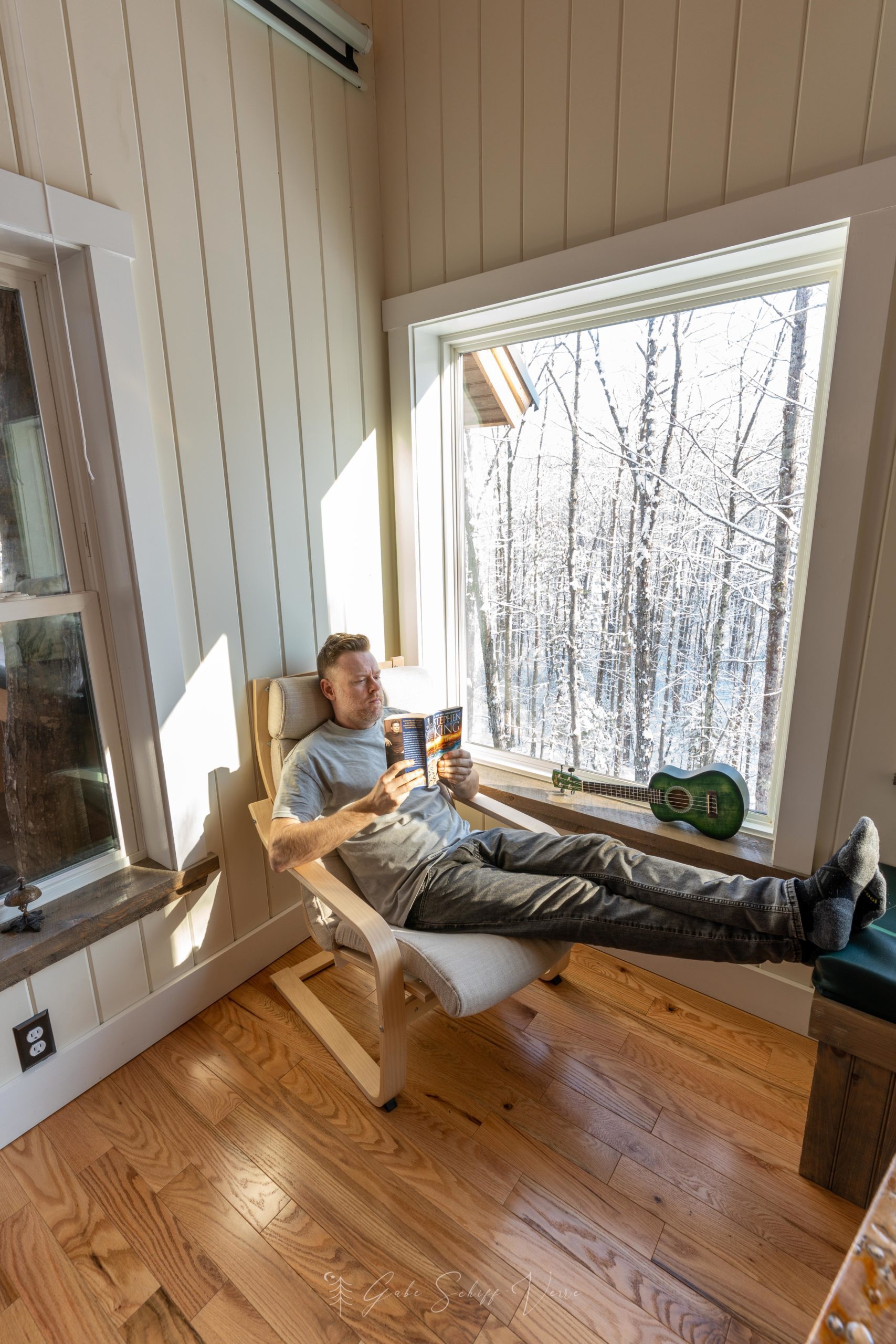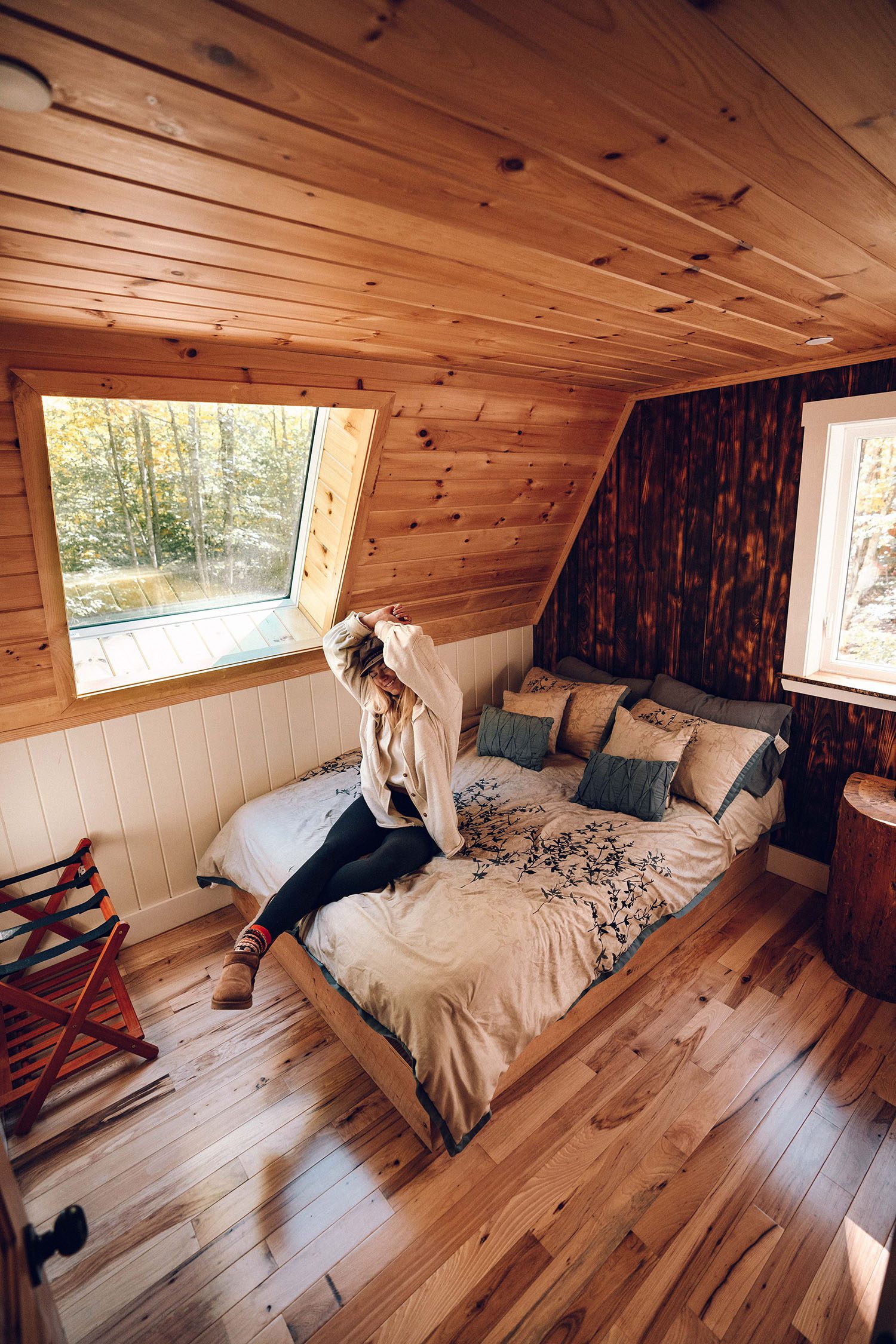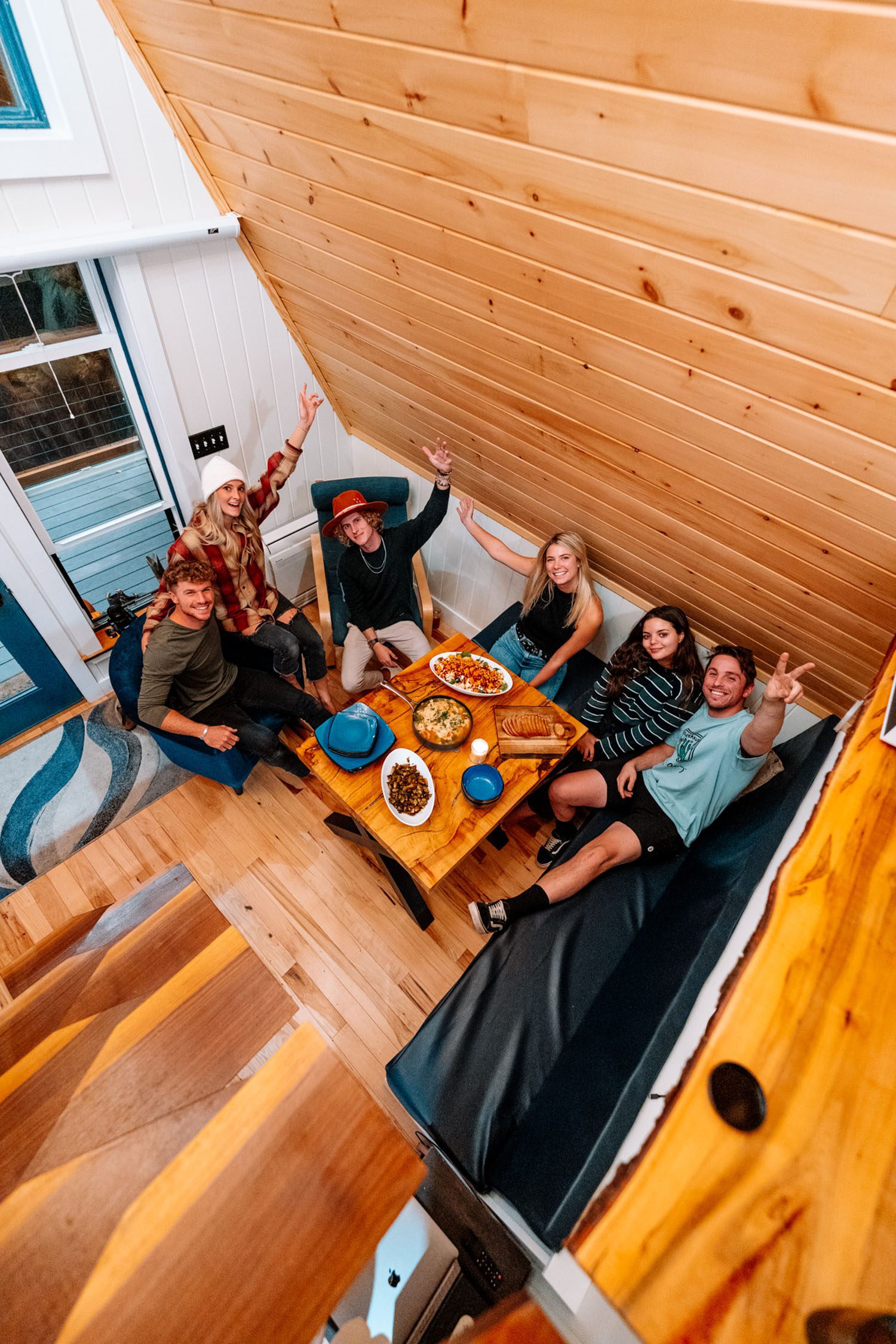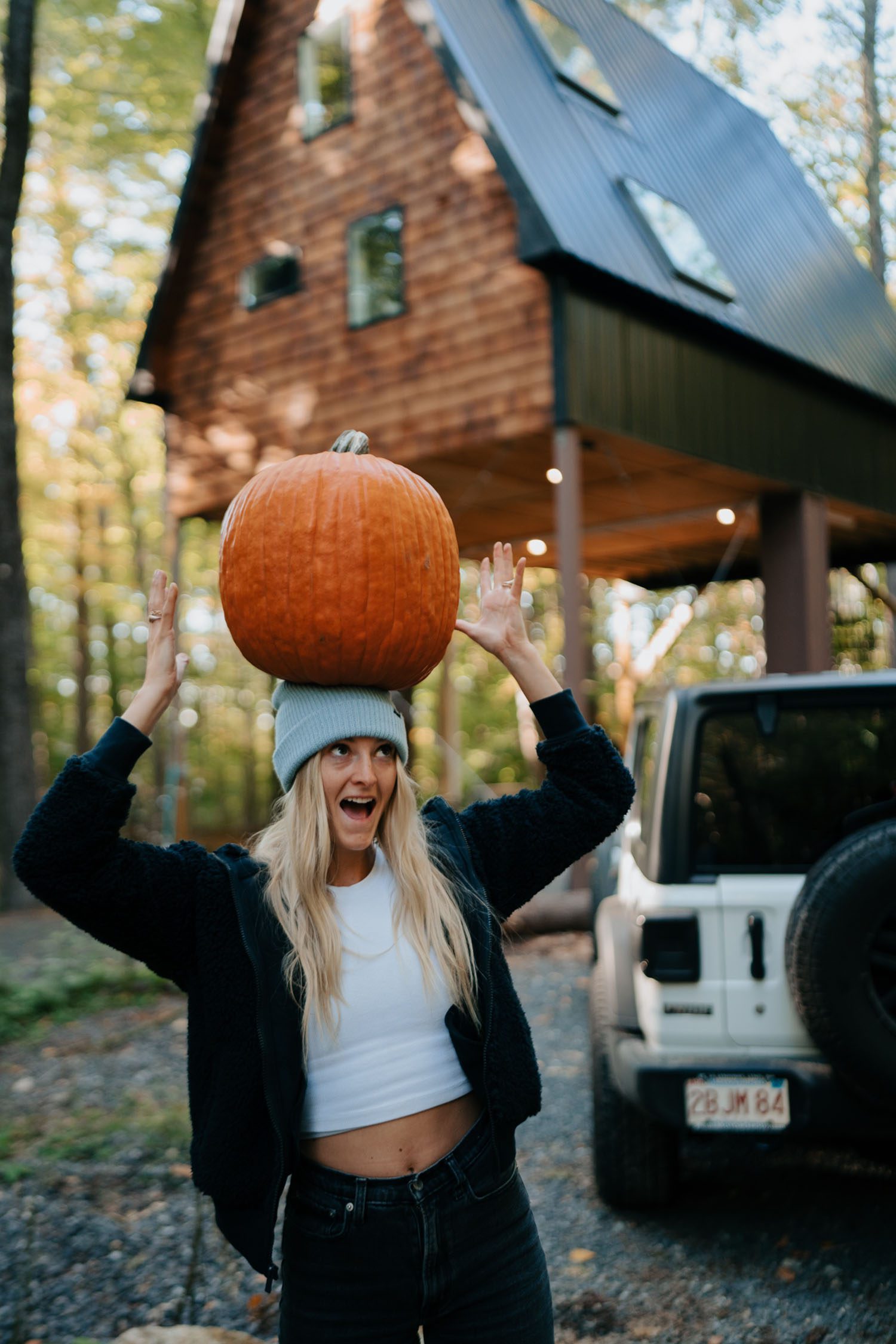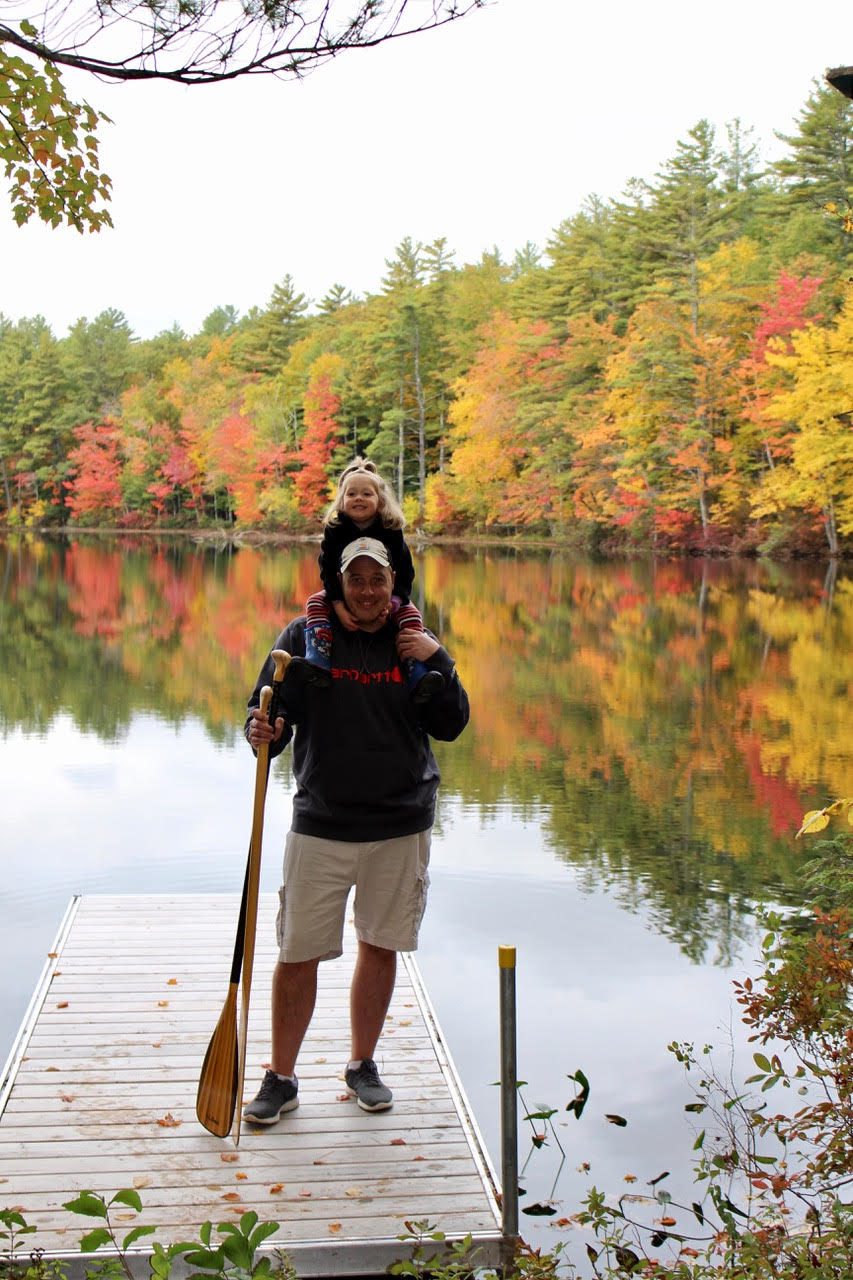 COME EXPERIENCE A WONDERFUL —AND SUSTAINABLE— KIND OF GETAWAY AT PURPOSELY LOST.
You can see the exquisite workmanship and attention to detail from the instant you climb the spiral stairs and open the door to your tiny home amidst the trees. The eco-friendly elements are less visible but just as essential to the Purposely Lost vision: Our boutique tiny homes are constructed with many recycled and reclaimed materials. They are also super-insulated, with ultra-efficient heating and hot water. In the summer of 2020, we installed a 200-panel solar array in Plymouth, ME, which has made Purposely Lost's five tiny homes entirely carbon neutral. There is also a standard Level 2 (J-1772 adapter) charging station onsite for your electric or plug-in hybrid car.
At Purposely Lost, we create boutique structures using sustainable design and state-of-the-art energy systems to offer our guests an idyllic escape experience. Let us help you discover how beautiful, intimate spaces can integrate design, craftsmanship, and comfort with minimal impact on the environment.
What our guests are saying…
We had a wonderful stay at Purposely Lost!  We stayed two nights at the new Fern Hollow Hobbit House.  The house itself is beautiful and so cozy.  The outdoor space is absolutely perfect!  The large front patio with the firepit and private hot tub, overlooking the woods and lake was stunning!  The location is great, close enough to town that you can just pop to the store and back, but far enough out that it feels extremely secluded and private.  You can see two of the treehouses from the Hobbit House, but there's plenty of space and trees in between to not hinder your privacy at all.  We had the best weekend getaway and cannot wait to come back again!  Highly recommend!
- Marybeth S.
My family and I (2 adults and 2 kids) stayed 2 nights in the Canopy Treehouse last month and had a lovely time. The property was in a great location, but hidden just outside. You felt like you were in your own little world. We had tons to do between the treehouse, the hot tub and the pond.
Everything was clean and well maintained. And, I have an eye on that hobbit hole in the future. Thoughtful amenities
- Jason M.
I stayed for 3 days and nights in the Canopy Treehouse. It was awesome! It was very clean and had all the amenities you would need. It was very private, no one around. Great place for relaxation. The pond was gorgeous. I went solo and felt very safe. Management was a phone call away if needed and very responsive. Must go there to experience it. It was a 2 bedroom treehouse but had plenty of space. Did not feel cramped at all. I highly recommend this tree house.  I plan on returning in the future.
- Debbie P.