WHAT TO DO IN SOUTHERN MAINE
Our goal is that every one of our guests leaves Purposely Lost feeling relaxed and fulfilled, with fond memories that bring joy long after the trip is over, and a great sense of what the "Maine Life" is. We understand that everyone has different needs, wants, and interests. That is why we have created our local's guide to Maine. Here you will find all of the information you need about some great local activities to do in the treehouse, on the property, and in the surrounding towns. Whether you are looking for a complete nature immersion experience or would like to visit the local town for dinner and some tourist activities, we have you covered.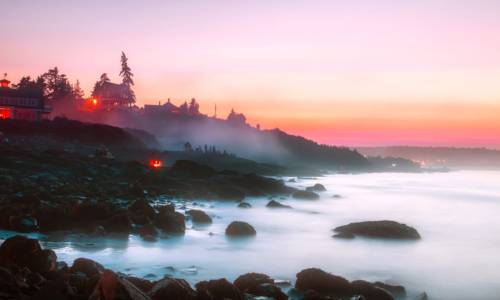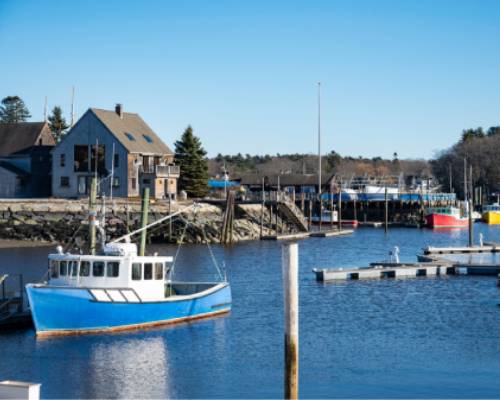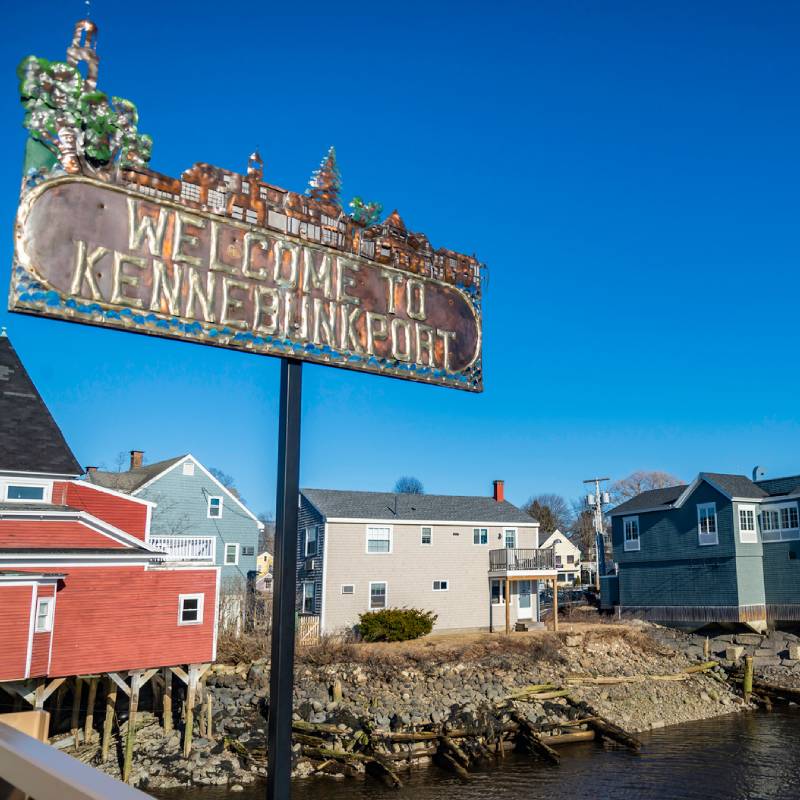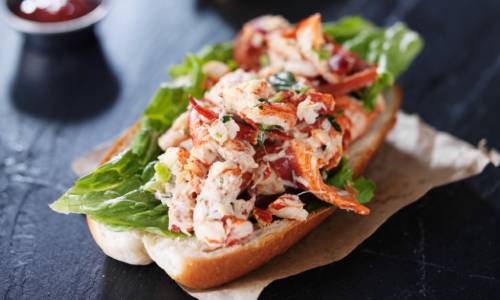 INSIDE YOUR SECLUDED FOREST GETAWAY
We have some key amenities at all of our properties: Wifi, a full kitchen, a projector, a deck or porch and a private hot tub. For many of us, these are the ingredients we need to have a great, peaceful weekend away.  Every treehouse has a living and dining area with enough space for any board games or activities you bring to have fun with, too.  Don't overlook the opportunities that a bit of isolated calm and quiet has to offer!
Your stay is less than a stone's throw from a stocked trout pond that offers great recreational opportunities.  We supply canoes to our properties and a beautiful dock from which to launch it, do yoga, sunbathe, or just enjoy the tranquility all around you.  The property itself is teeming with wildlife and opportunities to respectfully explore a wild landscape.  Please make sure you're following our rules when exploring to minimize the impact on the environment and ecosystem, but there's a lot you can do without ever getting in your car!
There are so many classic outdoor activities that Maine is perfect for. Our pond is stocked with brookies (brook trout), which make for great fishing and eating. The woods are perfect for bird watching. A recently popularized concept is "forest bathing" wherein people slowly and mindfully walk the woods to clear their minds of the detritus of modern life and simply enjoy the calming sounds of nature, escaping the noise pollution so many of us live with.
Wells and Ogunquit are quintessential Maine resort towns that neighbor each other on route one.  Ogunquit is a village that's known for its great nightlife and art scene.  Wells is a traditional family resort town with great beaches and several sports bars aimed at providing comfortable familiarity.  If you want to experience the classic summery Maine beach, these are the towns to visit.
Find out why so many wealthy and noteworthy families have invested in houses (and mansions) in Kennebunk and Kennebunkport with a visit to this quaint community.  You can find beautiful boutiques, great restaurants, and lovely beaches and waters here.  If you're in the mood to visit one of Maine's better farmer's markets, they have an excellent one on Sunday mornings.
Maybe the middle of the woods is less your speed than you thought, or perhaps you forgot your favorite hard-to-find lotion or potion.  No matter why you want to leave the forest to visit the urban jungle, we have a scenic city that has a robust set of shopping, restaurant, and recreational opportunities!  Portland is Maine's thriving urban center, with shops, a proper downtown to explore, great restaurants, whaling and bay cruise tours, and so much more!
Portsmouth, NH gets an honorable mention as a nice destination. Southeast of your stay, just over the border in New Hampshire is an exciting, hip seaside city.  It's of modest size, smaller than Portland and quaint by most cities' standards.   Either city is worth a visit, and you can always retreat again to the wild space we've preserved for you.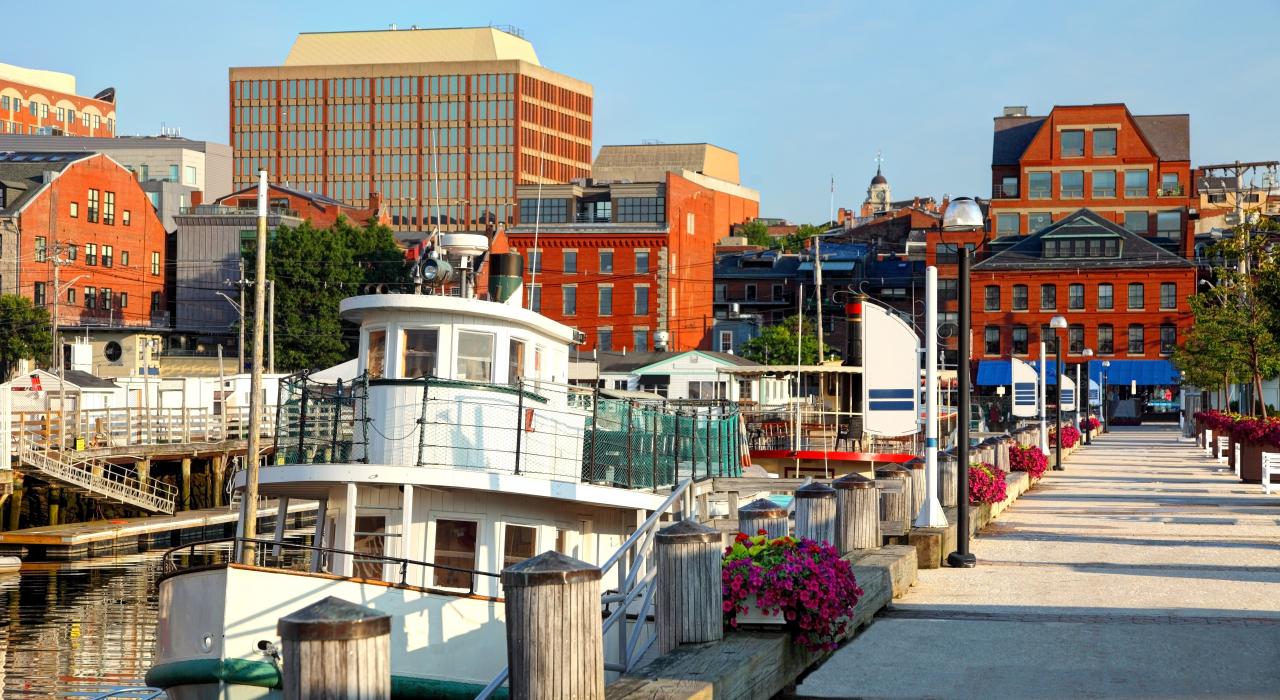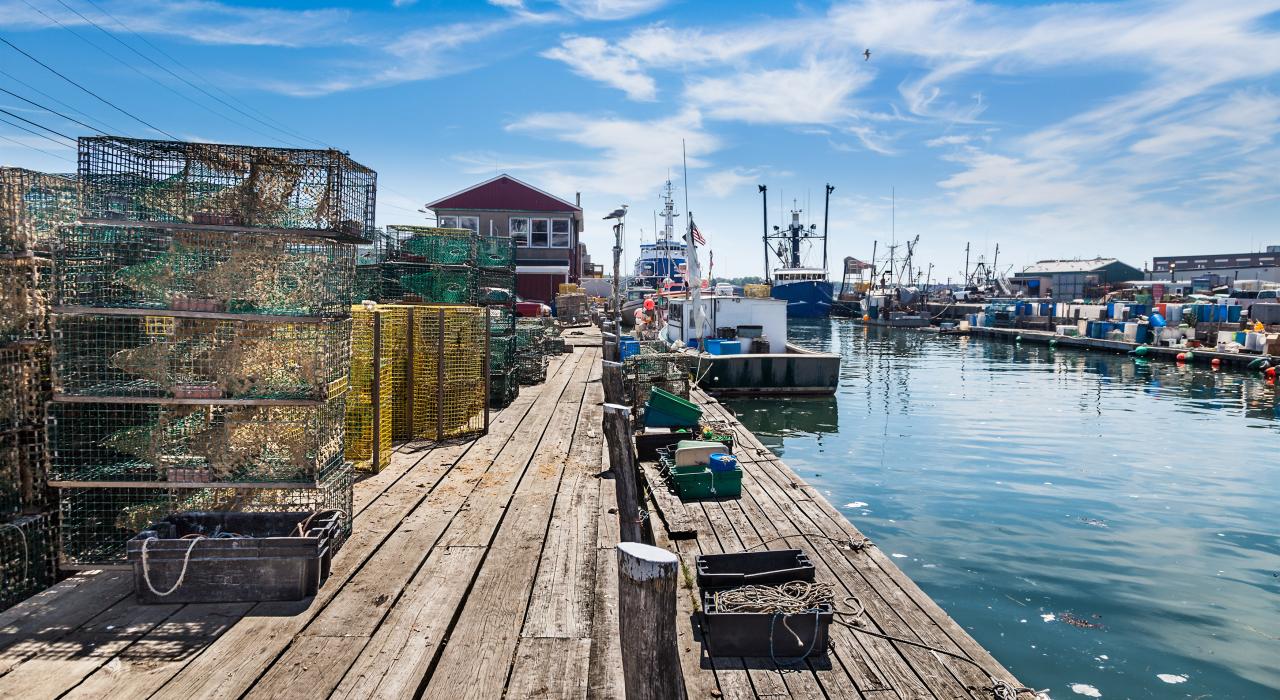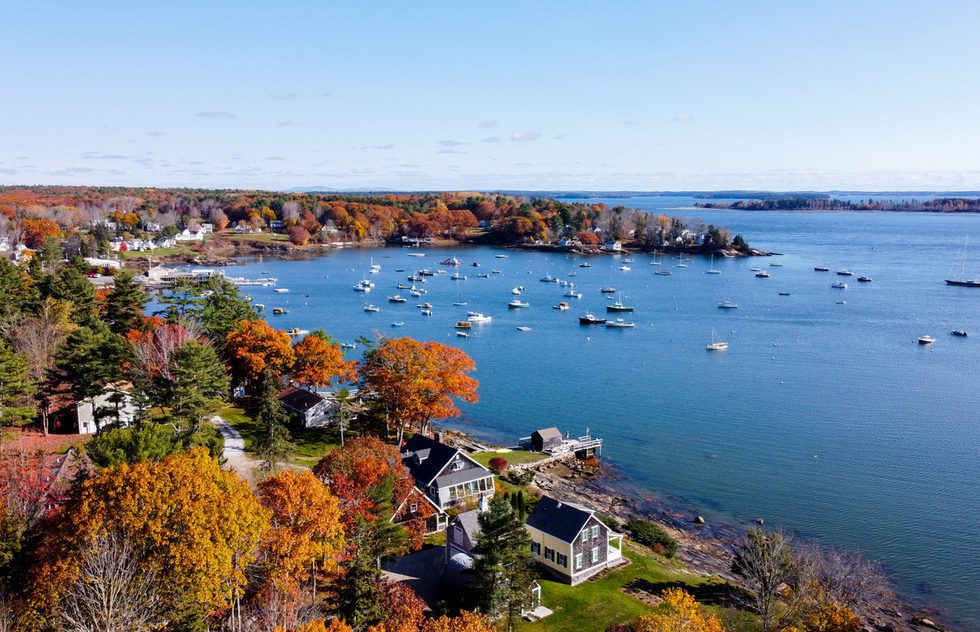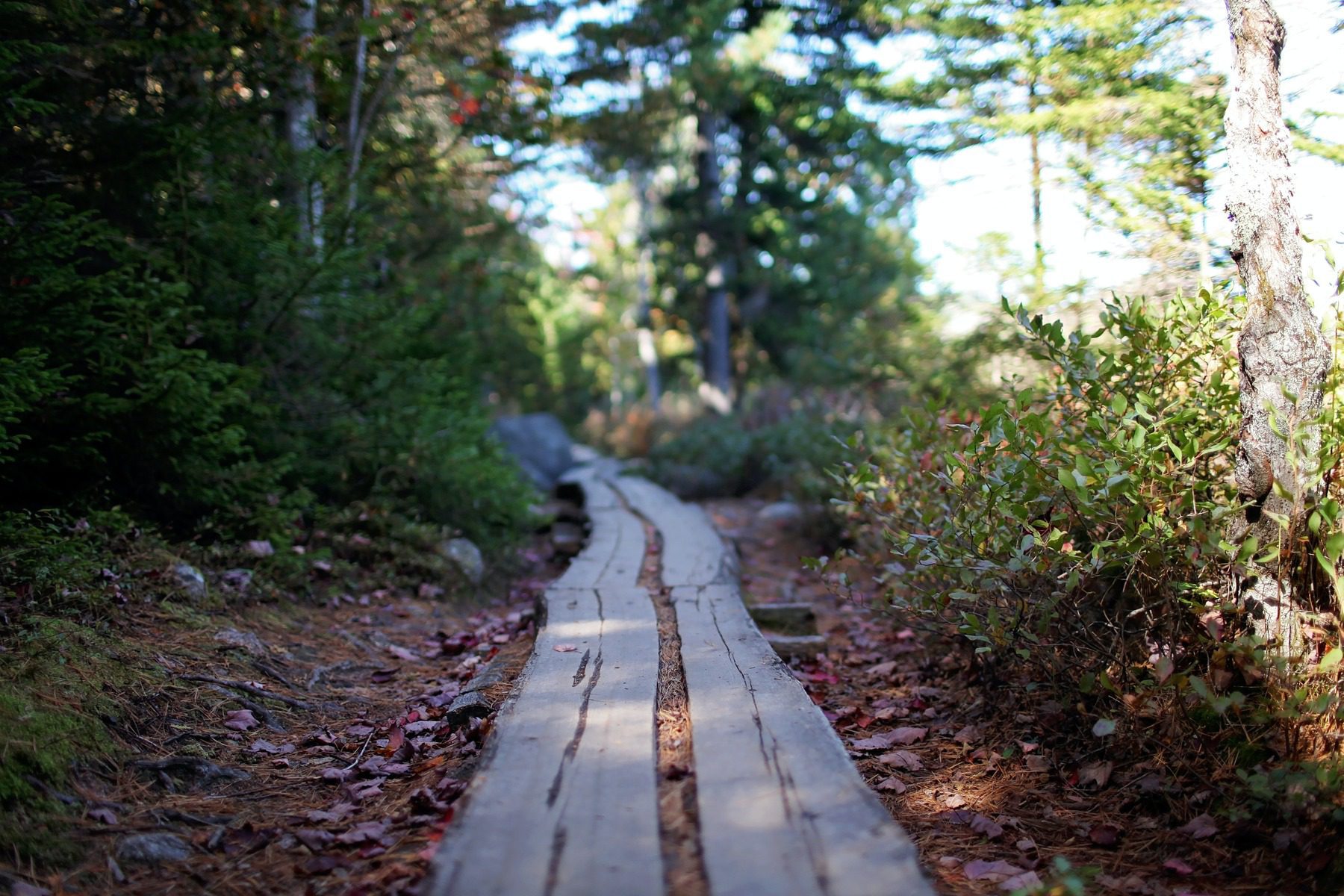 WHAT TO DO IN SPRINGVALE, MAINE
McDougal Orchards
Springvale, ME
Apple Picking
Mousam Way Trails
Springvale, ME
Hiking along Mousam River
Click here to obtain a fishing
permit.
Local Laundromat: 767 Main St,
Sanford, ME 04073
The Portland Jetport is only about 40 minutes from our Springvale property.
BOSTON LOGAN INTL. AIRPORT
Boston Logan International Airport is about 2 hours from the Springvale property.
What our guests are saying…
We had a wonderful stay at Purposely Lost!  We stayed two nights at the new Fern Hollow Hobbit House.  The house itself is beautiful and so cozy.  The outdoor space is absolutely perfect!  The large front patio with the firepit and private hot tub, overlooking the woods and lake was stunning!  The location is great, close enough to town that you can just pop to the store and back, but far enough out that it feels extremely secluded and private.  You can see two of the treehouses from the Hobbit House, but there's plenty of space and trees in between to not hinder your privacy at all.  We had the best weekend getaway and cannot wait to come back again!  Highly recommend!
- Marybeth S.
My family and I (2 adults and 2 kids) stayed 2 nights in the Canopy Treehouse last month and had a lovely time. The property was in a great location, but hidden just outside. You felt like you were in your own little world. We had tons to do between the treehouse, the hot tub and the pond.
Everything was clean and well maintained. And, I have an eye on that hobbit hole in the future. Thoughtful amenities
- Jason M.
I stayed for 3 days and nights in the Canopy Treehouse. It was awesome! It was very clean and had all the amenities you would need. It was very private, no one around. Great place for relaxation. The pond was gorgeous. I went solo and felt very safe. Management was a phone call away if needed and very responsive. Must go there to experience it. It was a 2 bedroom treehouse but had plenty of space. Did not feel cramped at all. I highly recommend this tree house.  I plan on returning in the future.
- Debbie P.